Violin: Linnet started playing violin and piano at a very early stage during her school years. She has played in several orchestras such as the Pretoria Children String Orchestra, Pretoria Youth Philharmonic, Simfonia Juventi, and the Johannesburg Symphony Orchestra, and is currently a member of the Gauteng Philharmonic Orchestra. She loves doing ensemble work like string quartet and duet, and also plays in her church band.
Linnet Labuschagne
Hendriena Pieterse
Viola: Hendriena started with music lessons at the age of 5. She achieved Unisa Grade 8 in viola and piano, as well as Grade 6 in violin. Hendriena has played with several orchestras, including the Hortus Chamber Orchestra in Belgium. She is currently a member of the Gauteng Philharmonic Orchestra and the Johannesburg Symphony Orchestra. In 2008 Hendriena performed as a soloist with the Johannesburg Symphony Orhestra. In 2011 she attended a string masterclass workshop with international guest artist Tim Kliphuis.
Pierre Bruwer
Violin: Pierre started playing the violin at the age of 6 years and Zanta Hofmeyr is included amongst his teachers. Throughout his musical career, Pierre performed with numerous orchestras such as the University of Pretoria Orchestra and the Symphonia Juventi. Pierre held the position of concert master in the Pretoria Youth Philharmonic Orchestra and is currently the appointed concert master of the Johannesburg Symphony Orchestra. Pierre also performed various solo works with these orchestras and enjoys playing the piano and doing ensemble work.


Musicians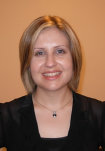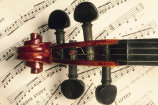 Cello: Thys started with cello lessons at the age of seven with Michael Haller, retired lecturer at the University of the Free State. During his school- and university years he was a member of the Sukovs Symphony Orchestra, the National Youth Symphony Orchestra, Consortium Musicum, and leader of the cello sections of the Free State Youth Symphony Orchestra and Musicon Camerata. Thys also played in the Kwazulu Natal Philharmonic Orchestra on invitation, and performed as soloist on three occasions during the annual Sukovs Symphony Orchestra Youth Concert Festival. He was winner of the Clem de Boek String Competition in 1991 and two times recipient of the Bloemfontein City Council music bursary. As freelance musician, Thys was a member of the Forest Philharmonic Orchestra in London for two years, co-leader of the cello section of the Pro Musica Orchestra and member of several chamber music groups. He recently made an appearance in the popular Kyknet series, Binnelanders.
Thys Spies

Musicians
Cello: Celèste has been passionate about music from a young age. She started piano lessons at the age of 9. The years were filled with performances in concerts, music competitions, Unisa exams and playing in an Orff group. A highlight was a broadcast on national radio at the age of 13 and a role as a pianist in a national television series at the age of 18. As an adult she decided to pursue her dream of learning the cello and is now a member of the Johannesburg Symphony Orchestra.
Celeste Friedrich